We want to invite you to visit our stand (D12) and present you our TWTG NEON Industrial IoT product line, as well as our SolidRed I-IoT software suite. Also, TWTG will be presenting exciting new products we have been working on for the past year.
If you register via this link, tickets will be completely free of charge.
10-12 March 2020 | Rotterdam Ahoy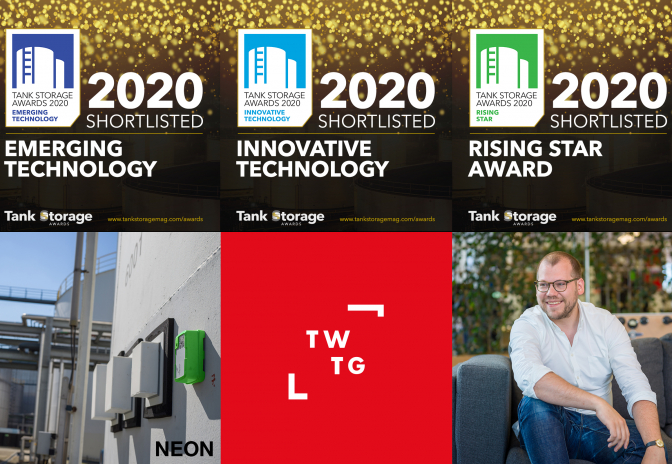 March 10-12 @ Ahoy Rotterdam
StocExpo is the largest and longest running international bulk liquid storage event and will return to Rotterdam in March 2020 to inspire, connect, and share knowledge within the tank storage community.
Keynote TWTG with Leo Brand (CIO Vopak)
Nadine Herrwerth, our commercial director, will do a joint presentation together with Leo Brand (CIO Vopak) on the second day of the conference. This talk is titled: I-IoT equals smarter sites – a TWTG & Vopak success story.
Awards
TWTG is shortlisted for 3 TankStorage Awards. All nominated products and technology (and John) will be on display on our stand.
Looking forward to meeting you on the show! Please do not forget to register.