Technology made for the harsh conditions of the maritime world
Under all conditions. Any location. A safe and reliable basis for optimizing (digital) processes. Today, tomorrow and beyond. The Port Insight – Barge Tracker is a location tracker and fleet management platform originally made for Push Barges. But can be easily adjusted to serve multiple use cases.
Though if a complete end-to-end managed solution for push barges is what you are looking for, than we can recommend visiting the website of our joint venture together with the Port of Rotterdam.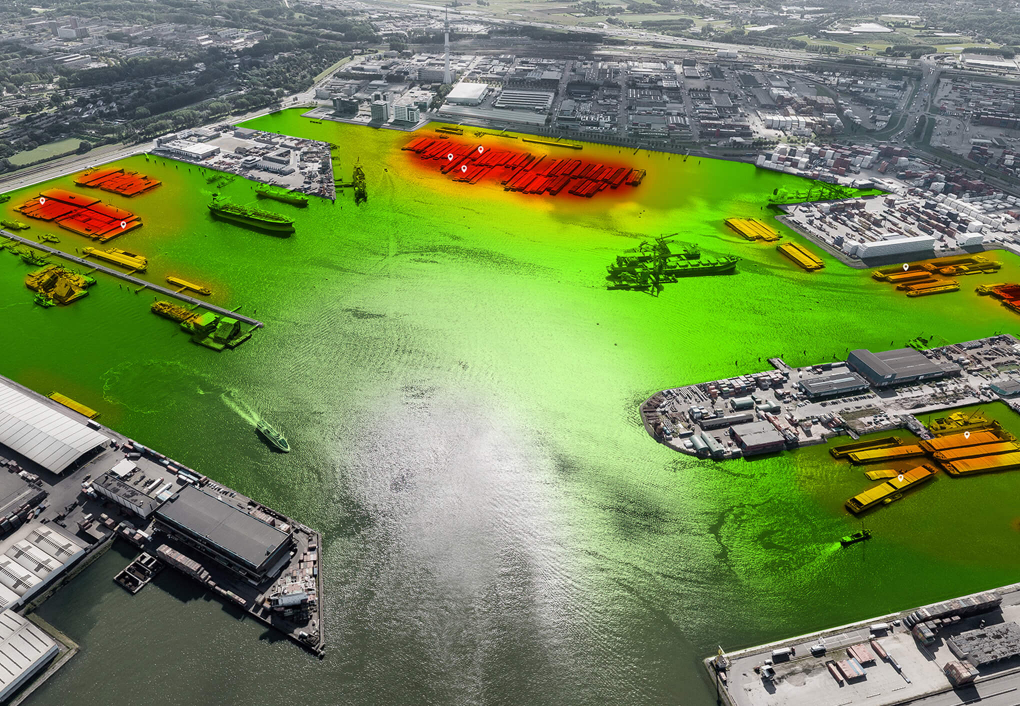 Track & Trace
For many operations, adding Track & Trace is an incredible increase in efficiency. Imagine you rent an asset and you have to pick it up between 150 other assets such as barges in the pouring rain with limited sight. No more.
The dashboard is your gateway to view your complete fleet in realtime. You are in charge. Data can be shared from there with clients, port authorities, and other stakeholders. It's weatherproof and can rapidly installed providing 24-7 insight.
Technical details
Connectivity
Global connectivity is build in to be able to review your assets near real time*. The push barge will recognise when it's on a berth location and will update only when it's being moved."
Expected lifetime
The module will last up to 10 years so it can be replaced during the periodical check-up of the push barge. The module is designed to last in the toughest weather conditions.
Security
Safe and secure. Not only is this product by default end-to-end encrypted, but if you fear it could get stolen – that is rather a bad idea – since it can be internationally tracked.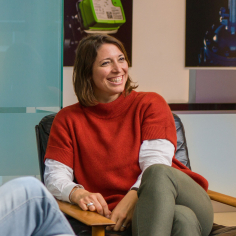 Want to discuss possibilities?
Contact Nadine, our Commercial Director
Contact