Finance Controller
Capelle a/d IJssel , Zuid-Holland
Apply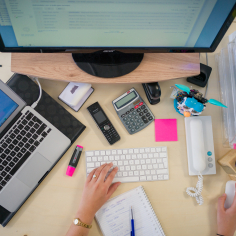 Technical Sales
Capelle a/d IJssel , Zuid-Holland
Apply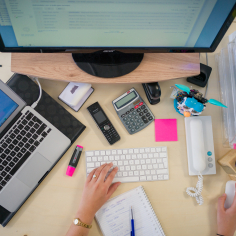 Service Delivery Manager
Capelle a/d IJssel , Zuid-Holland
Apply
Data Engineer
Capelle a/d IJssel , Zuid-Holland
Apply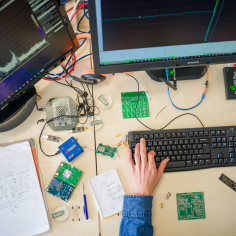 Software Engineer
Capelle a/d IJssel , Zuid-Holland
Apply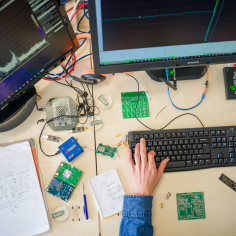 Embedded Software Engineer
Capelle a/d IJssel , Zuid-Holland
Apply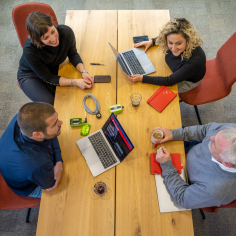 Open Application
Capelle a/d IJssel , Zuid-Holland
Apply
So, you're interested in working at TWTG? That's great!
There's always lots going on here and we enjoy every moment. We're always looking for smart people; from all disciplines. Whether you're a streetwise coder looking for a new challenge; a hotshot engineer eager to shake things up; or an industrial design magician keen to flex some creative muscle; or a mix of all three – we'd love to hear from you. We offer internships all the way to challenging senior positions.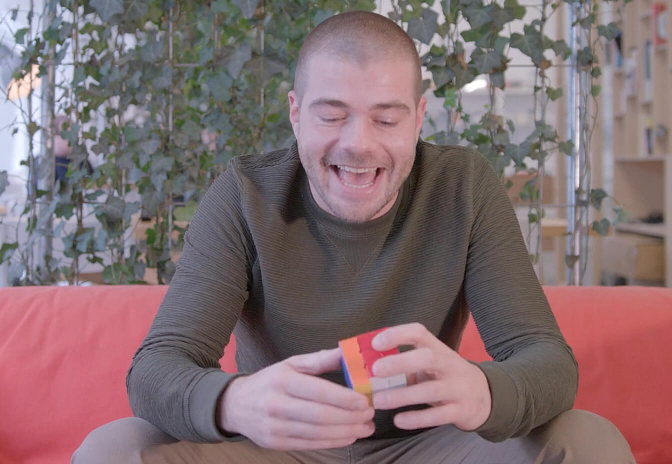 It's not about the company, but the people
But the name on the wall isn't solely important, the people you work with is at least as pressing. With our international team of mixed disciplines (hardware, software, mechanical, research, and so on) we try to have fun while we're fixing the world through innovation (the marketing discipline wrote this line). But: Friday drinks, humor and good music policy(!) on the work floor (DJ Kenny).
Team lunches ("Knakworst Woensdag" & "Falafel Friday"), specialty coffee by Giraffee Coffee Roasters and riverside view are included. Most of the TWTG-ers travel by bike to the office, but there's plenty of parking space and alternatives available, such as an autonomous bus that is available through your regular OV Chipcard. Feeling adventurous? Take the Watertaxi! We do not have a Helipad, yet…
Our company events are a secret ingredient which garnish our culture. Balcony BBQ's, the yearly Christmas Dinner, city scavenger hunts (see video), climbing, coffee tasting (yes, really) and so many more have been done. Stickers are collected by finishing projects and after a certain amount of stickers, an event is earned. Too bad the sticker system is still based on the days we had less projects than we have today…. oh wait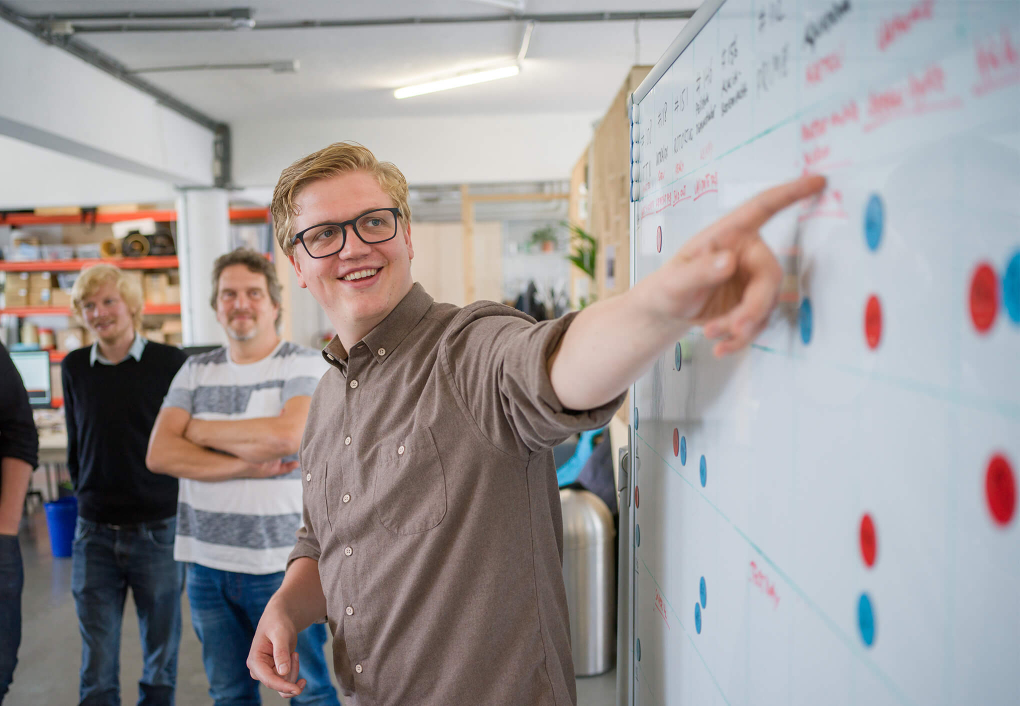 The best part of working at TWTG? Seeing products come to life and truly making a difference in the industry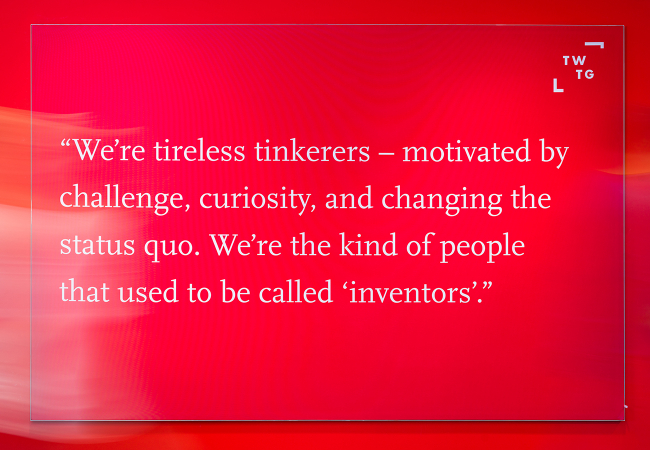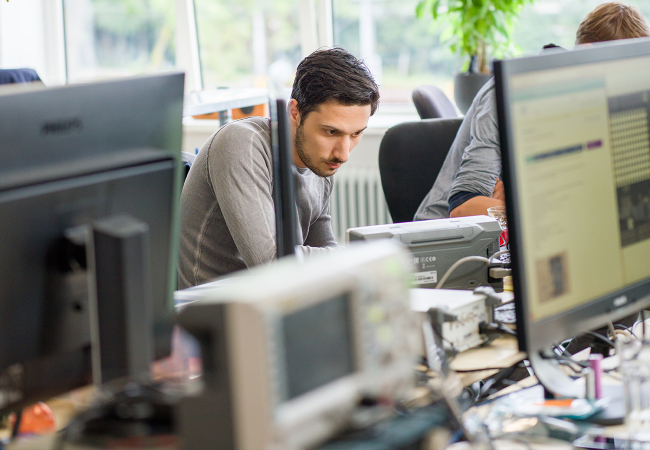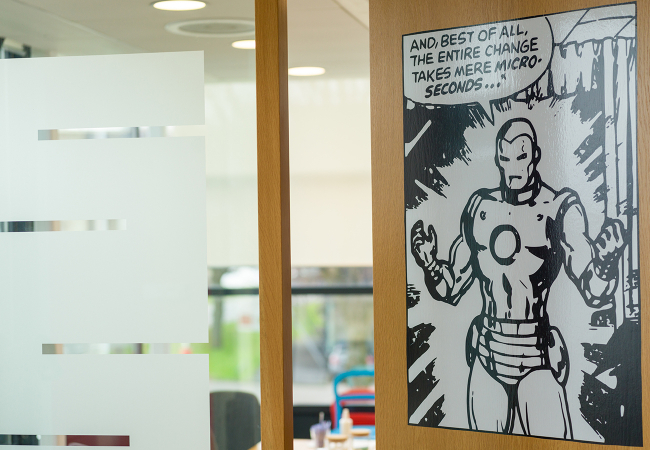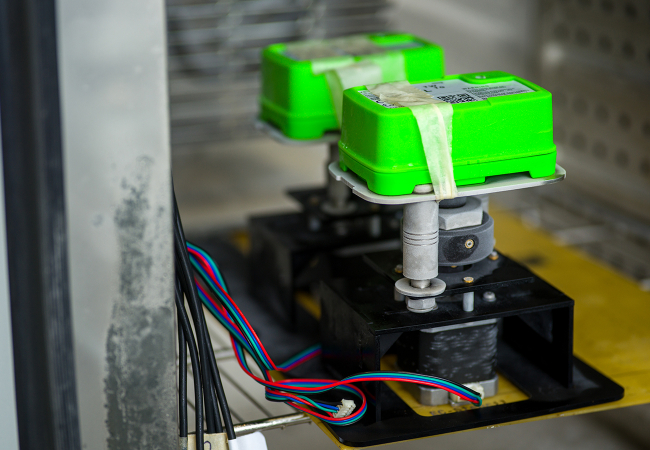 Aligner
Plus we have our very own TWTG academy!
Developing yourself as a professional is something a lot of companies say they offer to potential new colleagues. Of course we do that too, but we like to round it up by giving a company-wide presentation on the couch with Friday afternoon drinks and a brainstorm.
We call this "TWTG Academy", in which one of our engineers tell the team what he / she have learned from a workshop, project or something specific from their area of expertise. Sometimes we even fly in experts from other companies, clients or partner organizations. For example, we're really good friends with organizations such as Q42, Hack the Poacher, Kryha and nearly all of the big telecom operators.
In the future we are planning to do these sessions with an external audience as well. Don't tell anyone just yet.
Ask Lori!
If you have any questions, please ask! Our office manager Lori will gladly answer all of them
Contact
Oh and we have awesome company events