Digitalisation Everywhere - Three days of StocExpo summed up.
StocExpo, the largest and longest-running international bulk liquid storage event, took place from 23rd to 25th May. Rotterdam Ahoy proved the perfect venue for exhibitors to receive visitors from across the globe and provided an excellent opportunity to showcase new solutions, products, and services. As the first European event of the Tank Terminal Industry for a long while, it was an occasion dominated by exciting talks and new solutions – primarily designed to create smarter terminals.
I loved walking around the exhibition and seeing companies presenting digital solutions.
All Eyes on Data-Driven Solutions
Over the three days of the exhibition, what was evident, was a definitive shift in the realisation that the future of the oil and gas industry undoubtedly involves significant digitalisation. By far, the busiest day featured a compelling programme of speakers and case studies focused on the subject. The consensus was that the only way to run a modern-day facility was to prioritise the use of data to make informed decisions, better plan maintenance, increase efficiency and reduce downtime.
Many exhibiting suppliers, whether established organisations, scale-ups or start-ups, were keen to promote the benefits of data-driven solutions, and demonstrate how knowledge and experience, when combined with data, can be applied smartly to significant effect throughout a facility.
Fulco van Geuns, Vopak's Global Director of Digital Innovation, highlighted some of his key takeaways from StocExpo. "I loved walking around the exhibition and seeing various innovative start-ups, and also mature companies presenting digital solutions. Amongst the presentations, the morning sessions were very interesting with people from the operation field talking about digital transformation and how to use real time data to improve operational processes."
It was interesting to see that while the value of real-time data is now absolutely understood amongst the attendees, how to get the most out of existing processes and how fast change can be implemented was a continual topic.
Industry Leaders Provided Knowledge and Insight
Vopak's Digital Innovation Director Fulco van Geuns addressed the value and benefits of real-time data in tank storage. The talk emphasised how Vopak, by investing in start-and scale-ups, is helping to hone strategy and, in some cases, the overall business.
Ramon Ernst, Managing Director of Evos Amsterdam, discussed their role in energy transition, and explained how Evos compensates for the expected shortages in regional production of green hydrogen through increased import.
Shell's Digital Change Lead, Sophie Winter, outlined a Pernis case study involving TWTG, which involves the rolling-out of potentially the largest I-IoT installation of wireless Vibration Sensors worldwide.
Martijn Schouten, Global Manager of Joint Ventures at Vopak, reinforced this achievement with some positive comments regarding TWTG. "It's great to see that after two years of excellent R&D work, TWTG have developed sensors that are now widely adopted across the industry, not only in Europe but also in the US and in Asia. With positive use cases and fast payback."
After two years of excellent R&D work, TWTG's sensors are now widely adopted across the industry.
Face-to-Face Meetings are finally In Vogue again
After more than two years of remote meetings and conference calls, there was a clear relief to meet customers and old friends in person again. Undoubtedly, people had missed personal interactions – feeling much of the emotion, nuance, and intonation easily overlooked or misperceived online.
Many talks kicked off with the recognition that personal relationships had been on pause. Exhibition stands functioned not only as a platform to present new solutions but also as meeting points – an opportunity to refresh relationships, and for people to finally put a handshake to a face.
In summary, it was unmistakable that the organisers had put an extreme amount of effort into arranging this conference, and with so many senior leaders presenting and sharing their expertise and knowledge, they created a natural magnet for the audience to come, listen, and learn. Well done!
If you want to know more about the Shell /TWTG presentation, check out the press release; Alternatively, if you have any questions about our products, or would like to see them up close, email us at info@twtg.io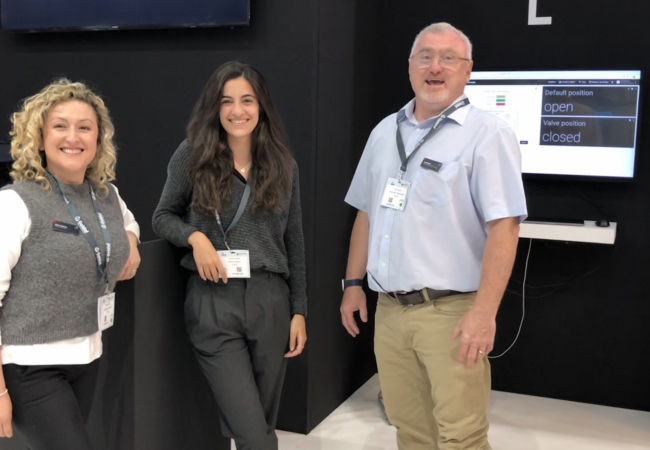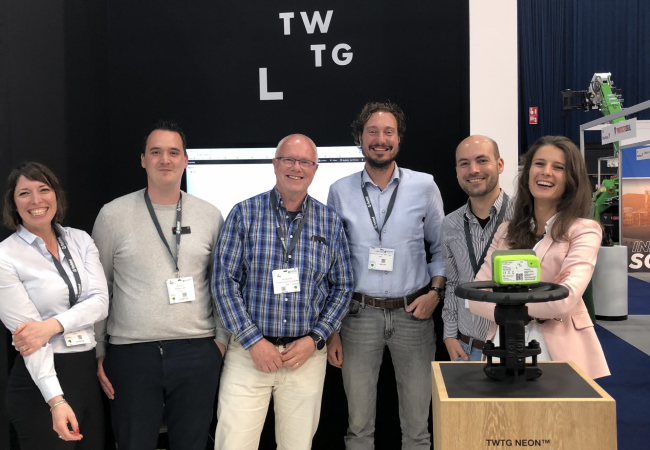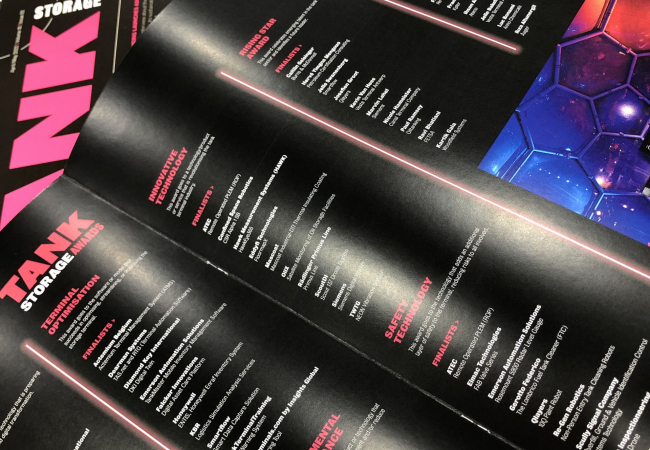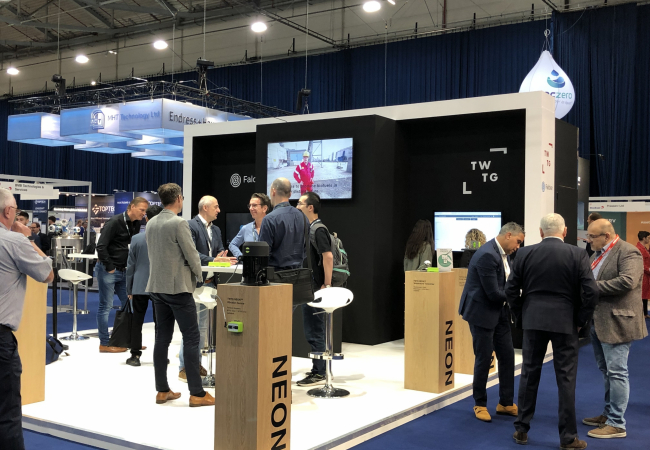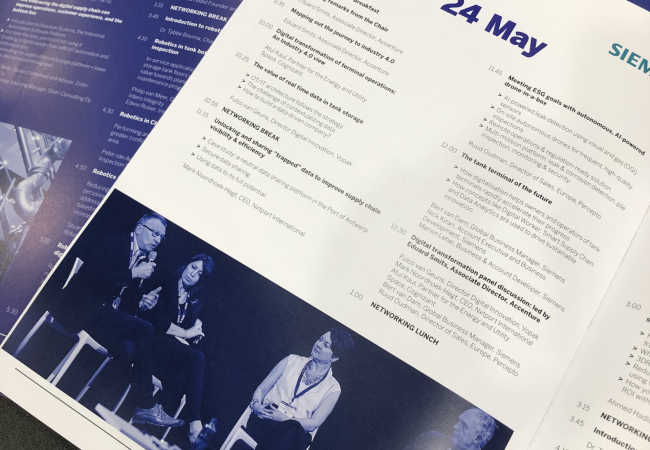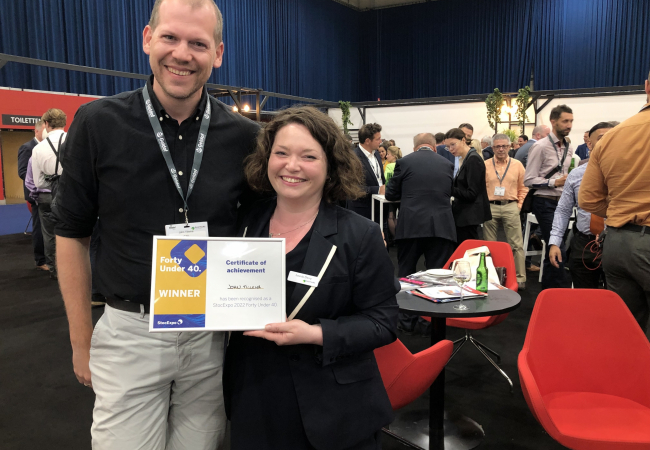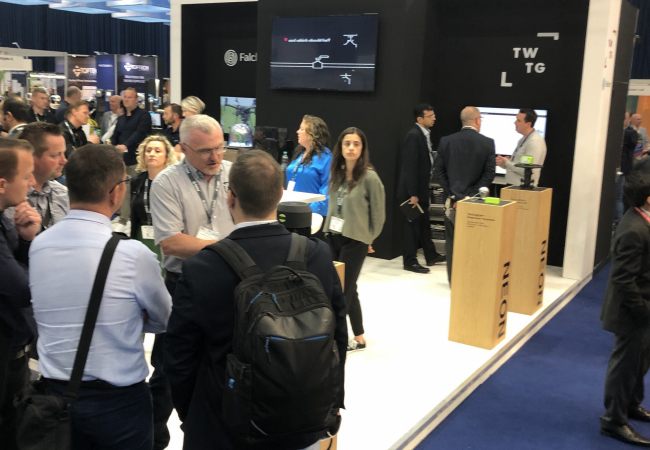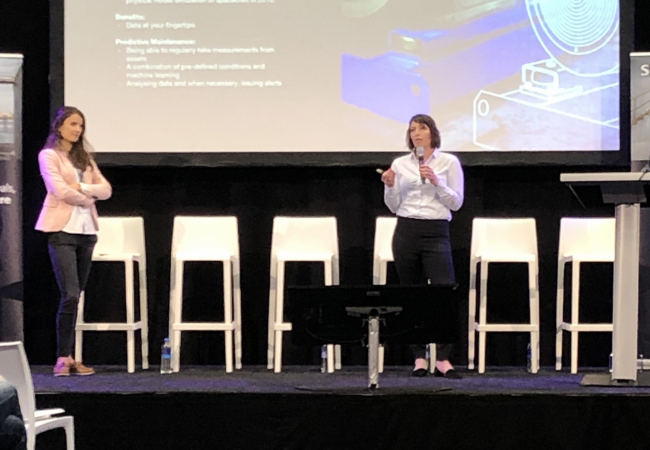 Aligner