Royal Vopak is a Dutch company with tank storage facilities operating worldwide. Every day, hundreds of processes are carried out and checked manually to ensure ongoing safe and efficient operations. To create increased transparency, insight, and understanding of their operations, Vopak has embarked on a new digitisation strategy.
Supporting Vopak on the path into this new era, TWTG utilises the emerging new technology LoRaWAN to provide a versatile, scalable, and affordable solution. Most notably, all sensors are retrofittable, meaning Vopak can apply the sensors to existing infrastructure, avoiding the need to discard valuable equipment.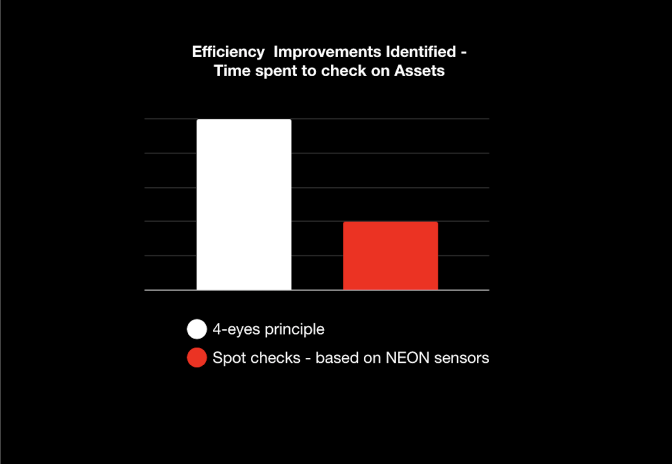 NEON Quarter-Turn Valve Sensors
TWTG's NEON Valve Sensors monitor the closed and not-closed state of manual valves. Based on magnetic field detection, each sensor can be calibrated either on the open or the closed position; hence any false positives are eliminated.  Putting the previously employed four-eyes principle to rest, far greater awareness is now provided via digital sensors, as a sensor is more reliable than a human being's judgement.
To compensate for the possible hazardous nature of the industry, all TWTG valve sensors are IECEx zone 1 / ATEX certified.
"We are proud to say that Vopak Vlaardingen now has the largest LoraWAN based IOT-sensor installation in our terminal network. This is a great step on a digitisation journey with the implementation of these new technologies."
Vlaardingen Pilot
Vlaardingen Terminal in Rotterdam was the first site to use and implement the LoRaWAN sensor technology. Clear objectives were set. Firstly, to provide certainty about a valves' position to increase safety, avoid spillages, and prevent contamination. And secondly, that the LoRaWAN sensors effectively communicate a valve's state via a remote dashboard.
Before the pilot began, a LoRaWAN network was established, and NEON Valve Sensors installed onto 368 manual quarter-turn valves. With each sensor only taking a few minutes to install and commission, engineers could soon scrutinise the real and actual results from the control room.
The NEON solution provides immediate insight, and should any anomaly occur, an operator is alerted to investigate, saving further time and effort. The virtually unlimited scalability of LoRaWAN allows Vopak to install any amount of sensors to the network in the future.
This approach automates assets in a cost-efficient and simple way, empowering operators to use relayed data to make informed decisions. The low power aspect of a LoRa network allows devices to run solely on battery-power for up to five years, negating any need for wires and cables. Simply put, this is game-changing for this industry.