On April 30th, TWTG hosted a webinar on the benefits of using Industrial IoT to achieve higher levels of safety and protection in industrial environments. Commercial Director Nadine Herrwerth presented various use cases that are widely applicable for industrial sites, such as oil & gas-, chemical terminals and many others. Also, CTO John Tillema zoomed in on the best fitting technology stacks to achieve the most reliable result when pursuing better safety conditions for employees.
To ensure everyone gets home safely at the end of the day
The TWTG NEON product line is focussing on efficiency and insight around condition-based monitoring and was awarded for Most Innovative Technology by TankStorage Magazine earlier this year. Over the last years, we have learned extensively about the industrial requirements and what "industrial" really adds in relation to the Internet of Things. Reliability, certification, and longevity are top of that list.
But when looking at industrial organisations, we see the other key pillar for industrial organisations is safety. Our international clients see this as the backbone of operational processes and it requires constinuous improvement to ensure everyone gets home safely at the end of the day.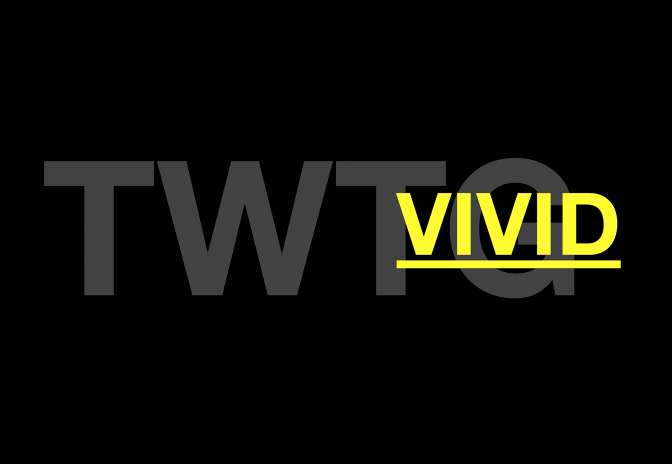 Connected PPE's: exploring new use cases
We believe that adding new technology can only succeed when it adheres to and expands the functionality of these existing kits and solutions. Personal safety and health is at the core of all thinking when it comes to TWTG VIVID. A lot of technology solutions are available today, which all excel at specific details. However, when dealing with  operator safety – this adds a need for high levels of complexity, reliability, and interval frequency. It's crucial to pick the right technology for the job.
In this piece we will focus on three different top level use cases and we'll explain which technology fits best.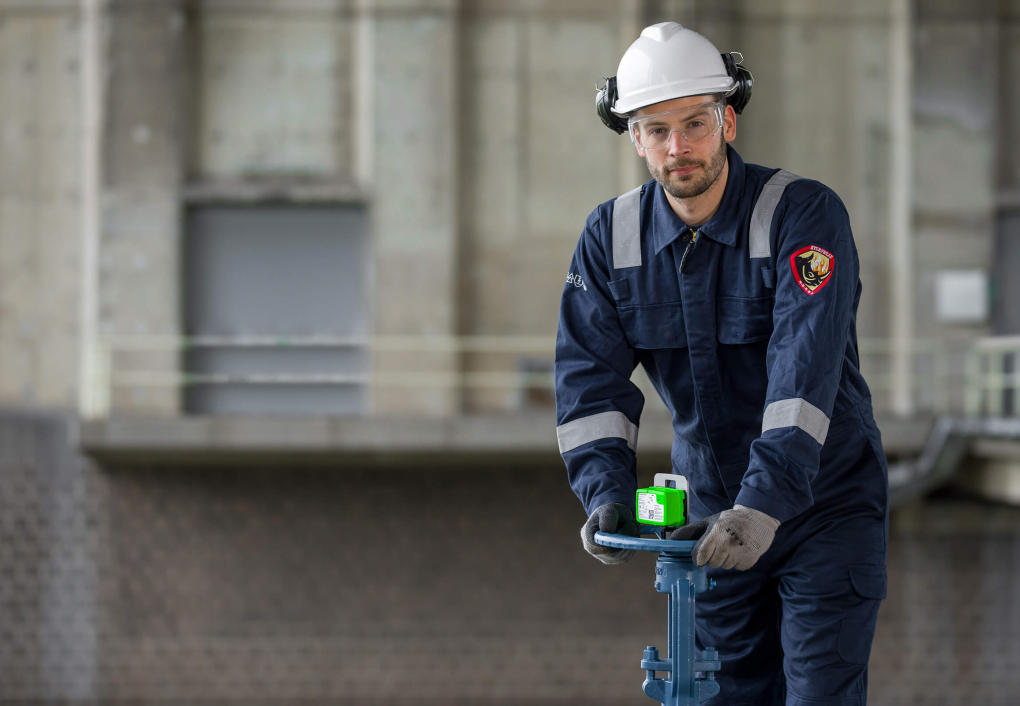 Use-case: The HSSE Lead
In case of emergencies, the HSSE Lead needs to be able to receive location updates from all employees within extremely high intervals (near real-time). This is to adhere to legislation and to be able to achieve life-saving levels of safety. To achieve this from a technological level, near-real time communication is required to be combined with precise data, such as GPS-location, height and visualised in a user friendly dashboard or integrated into existing platforms.
Use case: Site Manager
In daily operations, the Site Manager needs an overview of everything that is happening on his or her location. They want to make sure that individuals can access certain areas, carry out certain tasks, and receive notifications, based on permissions granted and business rules established. One example is, if a contractor is hired to do repairs on a specific area, an alert can be sent to the tag of the contractor when they are approaching the wrong area. This requires two-way communications combined with active business-rules settings from the control panel.
Use case: IT lead
For the IT Lead it is essential the data can be stored securely and the solution has a solid base, on which to build and expand on, as requirements and functionality increase over time. Therefore, all solutions should be able to integrate into 3rd party IoT platforms and be fully scalable.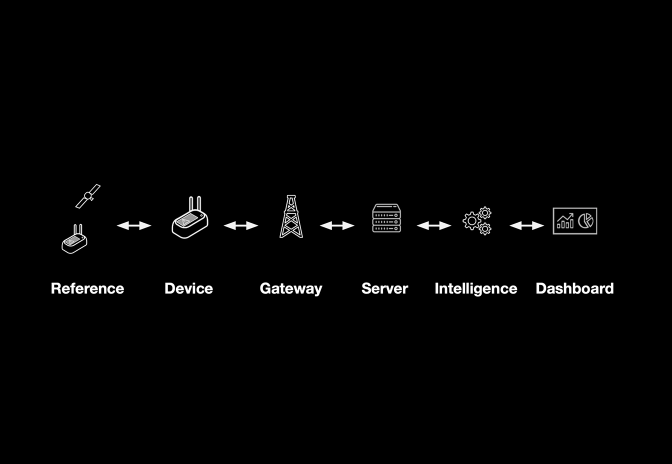 There is a need for a tracking standard on industrial environments
In order to facilitate all the needs for these use cases, we do not see a direct fit with existing wireless technologies. As an industry we need something better, more reliable, and sustainable to ensure safety and protection of operators on industrial sites. Only the best is good enough when it comes to these goals. We needed the get the foundation right.
This technology needs redundancy, high availability, and all this based on long-range communication and acceptable energy usage. And the technlogy needs to be better than what is currently being advertised to make the use cases possible.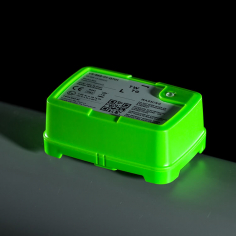 Harnessing the potential of the Industrial Internet of Things
A whitepaper that demonstrates TWTG's vision
Read more
When we scout existing technologies, the first one that comes to mind is LoRaWAN. An incredibly powerful standard, which TWTG uses for its NEON product line. However, for our VIVID line it would struggle to update with the required high intervals and the needed two-way communications in full. A common misinterpretation we hear often, is the use case for Wi-Fi: this would never work with the thousands of devices and has a useful range of roughly 100 meters. Imagine the infrastructure needed to cover a full industrial site.
Moving on, we can zoom in on LTE / 5G cellular connectivity and the results are promising: the range is covered and it could be privately hosted for security reasons. A problem however can be met in heavy energy use on the device and we would find issues with direct device-to-device communications. Finally, Bluetooth Low Energy can be compared to GPS to use for localisation, but it is not meant to be used as data transfer protocol. Creating a situation with a lot of good technologies, but not a single one hits all markers in being a good fit for the use case of personal safety and protection.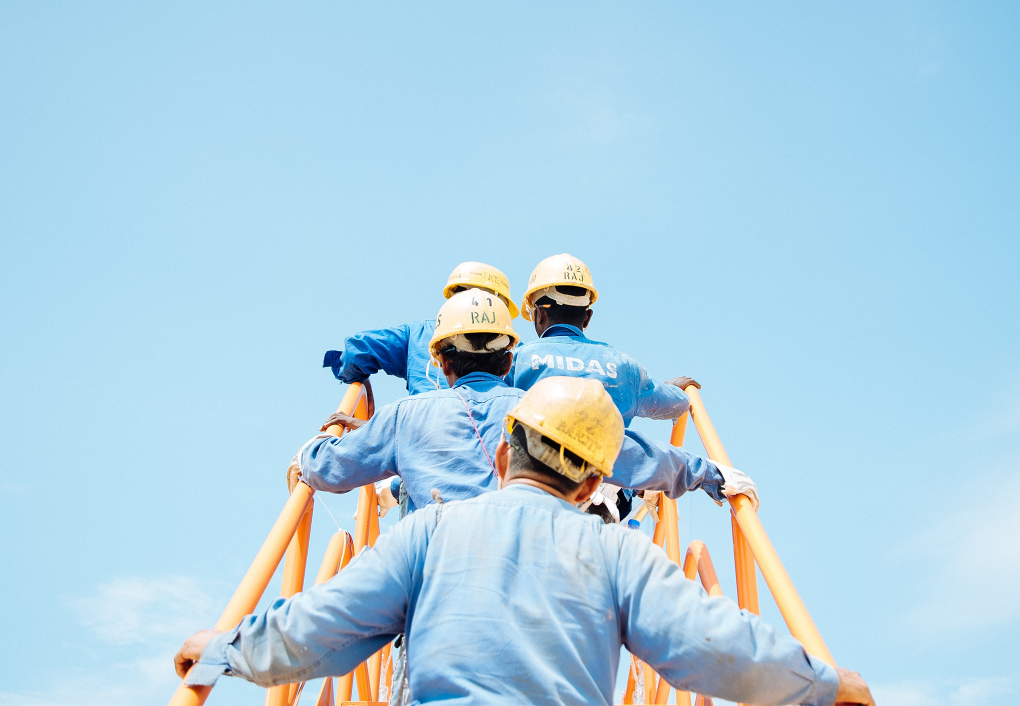 VIVID 2.4GHz
Over the last years we've been working closely together with Semtech on the LoRaWAN standard. The result we have seen offers us all the room we need to successfully ignite the use cases for personal safety and protection. We have incorporated LoRa modulation within a much higher frequency (2.4GHz) and combined this with a custom network stack. This hybrid approach offers both long range and low power from LoRaWAN, but combines that with the high bandwidth, two-way communications, and global standardisation of 2.4GHz.
The result is an openly available and very versatile networking standard with kilometers of range, high data capabilities, and a flexible infrastructure, allowing device-to-device mesh communication as well. We are calling it VIVID 2.4GHz and it is a crucial part of the technology stack for TWTG VIVID products.
As Experts in Industrial IoT, we are looking forward to the standard that will define the industry without losing focus on security and the maturity of the solution as it becomes the new standard in the industry. As we see with LoRaWAN, this technology embraces the same openness making the I-IoT industry a better, more clear place to be a part of. Both from our perspective as vendor, as well as for our customers.
Built together with the industry leaders at Semtech
We understand that this is yet another, new standard. But if anything, it's evolution: it will run on the trusted 2,4GHz band and will be openly available globally – just as LoRaWAN and TWTG NEON. We see this as an opportunity for the entire industry to be part of a revolution for personal protection and safety.
TWTG worked on this chip together with the industry leaders of Semtech to fit these use cases perfectly. We are of course open to explore other use cases.