The notion of digitalisation has been covered extensively in management journals, trade publications, and probably in many board meetings over at least the last decade. At the core of these discussions are the drive to streamline processes, increase cost efficiency, and finally the technological readiness of these exciting developments.
At the center of these developments is a vast array of networking technologies. LoRaWAN is the new industry standard when it comes to Industrial IoT sensors and upgrading existing terminals in order to get ready for I-IoT devices. This webinar will look into this technology and explain why this is the case and which benefits it brings.
The right networking technology is the most crucial ingredient to making the Industrial Internet of Things successful
In this webinar TWTG's specialists, led by CTO John Tillema, will focus on why LoRaWAN fits the metaphorical glove in heavy industry. The talk will be on its capabilities such as range and the specific functionalities that using this technology stack brings. But, it will also address challenges and important details that need expertise when setting up this network to its full potential at industrial sites.
Martijn Sanderse, TWTG's Head of Solutions, will also explain how the SolidRed Middleware I-IoT suite can contribute on getting to IoT's plateau of productivity. TWTG RF engineering specialist Clement Arnardi will elaborate on connectivity and sensors in the field.
Wednesday, 27th May at 11AM CET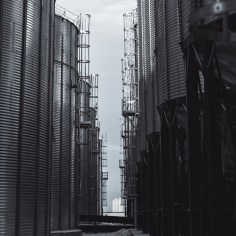 Whitepaper
LoRaWAN is the New Industrial IoT Standard
Read on
How to sign-up?
To sign-up, please use the button below and send an e-mail with your company name and e-mail address. We will not store this information for marketing and / or other commercial purposes other than enrolling you for this free webinar.