Knowledge is the basis of good decision making. TWTG NEON Temperature Transmitter is designed to be implemented within minutes and to transmit the signal for monitoring purposes by being connected to an industrial thermocouple or RTD. The device can be connected to a thermocouple via an M12 connector with an up to three meter long extension cable. It uses on-board intelligence to determine average values over user-determined time scales to provide insights that can be used directly within existing systems.
Product Documentation
The NEON Temperature Transmitter and thermocouple assembly can be installed to existing assets and monitors changes or absolute extremes in temperature. By monitoring these on a variety of locations, insights can positively benefit operations. With the industrial thermocouple or RTD connected, extremely low temperatures can be measured, such as hydrogen or high temperatures that are found within furnaces, and everything in between. As a standard, the Temperature Transmitter connects with a Type K thermocouple, other types of thermocouples can be specified by the customer on request, making the sensor fully flexible for integration. All in the reliable NEON form factor that comes as a battery powered, IECEx / ATEX Zone 1 certified I-IoT device, communicating wirelessly via LoRaWAN.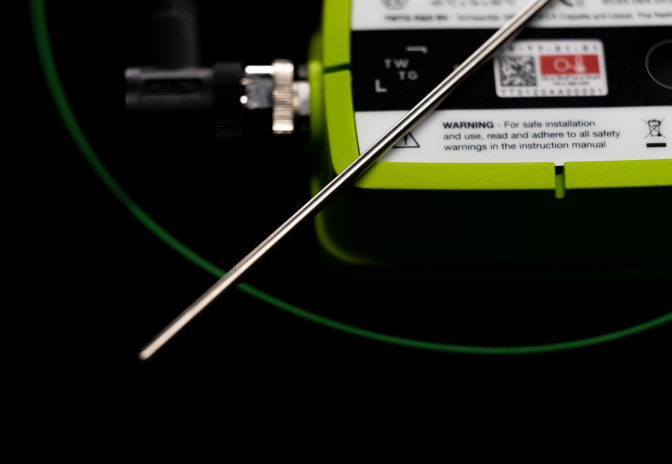 IECEx / ATEX Zone 1 certified
Designed for industry from the very beginning, TWTG's NEON product line is built to not only operate in industrial sites where explosive gasses are being handled but also all other elements that a sensor may be exposed to in the course of its >10 year lifetime* (at 25C). It has been tested and certified to work in conditions from -40° to 80° Celsius without hampering performance. The devices are designed and engineered in such a way that they can be safely and securely deployed in a wireless network and are fully remotely configurable, ensuring not only longevity but also reliability within an operation.
Additionally, TWTG delivers spare parts and product lifecycle support. It has an extremely long battery lifetime hence, the sensor can continue to be used with the correct refurbishment kit. This way, periodical maintenance can be kept at a minimum.
NEON Temperature Transmitter can be installed / mounted using various methods. The thermocouple or RTD desired, can be specified by the customer. The sensor is flexible and adapts to the various types.
Making extreme temperature data visible remotely.
NEON Product Line - LoRa devices designed for heavy industry
The TWTG NEON product range supports all industrial customers moving towards LoRaWAN as the Industrial IoT network of the future. The LoRaWAN network gives industrial operations a secure solution, which has no vendor lock-in, scales up to tens of thousands of sensors, covers complete sites with only a small amount of gateways and best of all – the low-power approach means that the lifetime of the NEON products can be extended dramatically. This international networking technology is quickly becoming the industry standard.
NEON stands for a standardised approach to collecting data points from within the operation and a general approach to creating integrated solutions with existing IT ecosystems.
• Fully LoRaWAN compatible
• Based on the highest security standards
• 100% ownership of data
• Delivered with unique provisioning keys
• IECEx zone 1 / ATEX zone 1 certified
• Battery powered for easy deployment
• Installation within live environments – continuous operation
• Integration with existing data backends or DCS
• Visualisation via TWTG's SolidRed Suite or any other IoT platform
• Detailed and extensive documentation
• Easy configuration using the NEON configurator
• No legacy; compatible with all types of different assets
• Provision of Lifecycle Support
• Availability of spare parts and refurbishment packages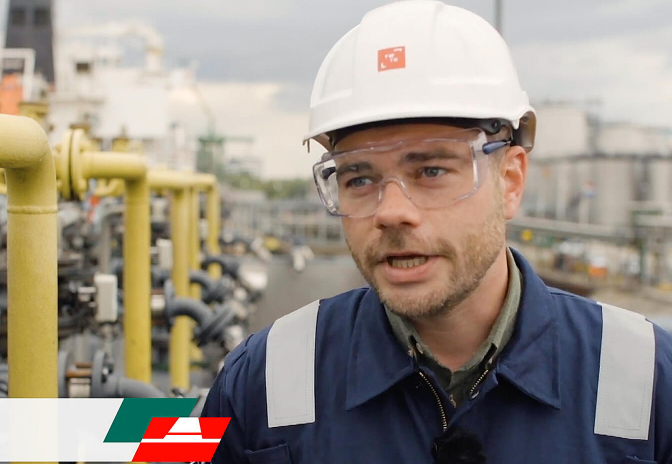 Technical overview - NEON Temperature Transmitter
Sensor
Thermocouple probe (Type K, other types on request) compatible
RTD  (Pt100) compatible
Measuring range
-270°C to 2,300°C  (-454°F to 4172°F)  depending on the type of thermocouple
Wireless protocols 
LoRaWAN 868, 915 MHz**
Dimensions 
100 x 70 x 45 mm (L x W x H)
Operating temperature 
-40°C to 80°C (-40°F to 176°F)
Certifications 
IECEx / ATEX Zone 0/1
FM
FCC
IC
UK CA
CE
IP-65 rated
Lifetime
10 years, >10 years battery life (at 25°C)*
Mounting options for NEON Temperature Transmitter
Bolts or Band clamp
*Depending on average ambient temperature and network quality
**Compatible with international LoRaWAN standards (long-range, low power wide-area network)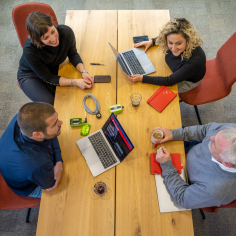 Want to discuss possibilities?
Contact us.
Contact